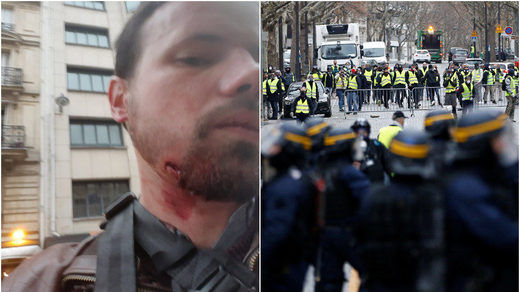 RT France reporter Lucas Leger says he was hit by a "police shot" in the face during the mayhem in downtown Paris as riot police were trying to disperse the Yellow Vest protesters.
Leger, who is covering the standoff, posted a selfie with a wound on the right side of his cheek.
The reporter later clarified that he got hit by a rubber bullet launched by police. He is currently making his way to the hospital to receive treatment.
The Yellow Vest protesters have been rallying against a controversial fuel tax introduced by President Emmanuel Macron. Saturday's rally - marking the third weekend of unrest - has again descended into chaos, with police deploying water cannons and tear gas. Demonstrators pelted law enforcement with bottles, firecrackers, and other projectiles.