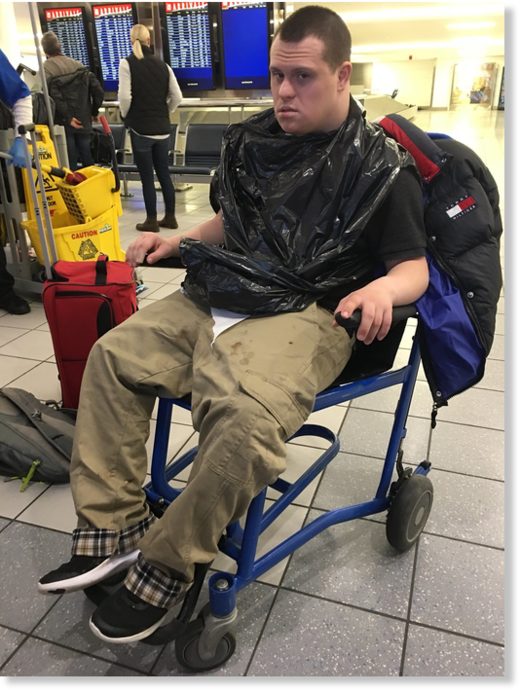 A family was booted off an Alaska Airlines flight and stranded at the airport after their son with Down syndrome was sick before boarding. The company says he posed a health risk.
The family was traveling to Seattle from St. Louis on Monday after an Easter trip, when Alaska Airline attendants demanded they disembark the plane.
"After boarding the flight, Patrick threw up a little and the airline workers kicked my family off the flight," the boy's sister, Meaghan Hess, a third-year law student, told NBC. She was not traveling with her family when the incident took place.
The teenager presented a health risk, Alaska Airlines spokeswoman Ann Johnson later said in a statement to NBC News. "The family was not able to depart on their original flight because the family's child was visibly ill," she said. Johnson added that airline crew are not trained to deal with onboard medical emergencies.
The airline re-booked the boy and his parents on a flight the following morning, but the family were left stranded with nowhere to stay for that night, with the company not offering to pay for accommodation.
Hess called the treatment after they left the plane "horrible" and accused the airline of "disability discrimination."
"Instead, all they did was hand my parents a black garbage bag, saying that my brother could just throw up in that," she told NBC News. A representative told her father that the family would not be charged for the 6:00am flight, as a courtesy.
This week, Alaska Airlines was declared the best airline overall for 2018, according to a new
analysis
from personal finance site WalletHub.