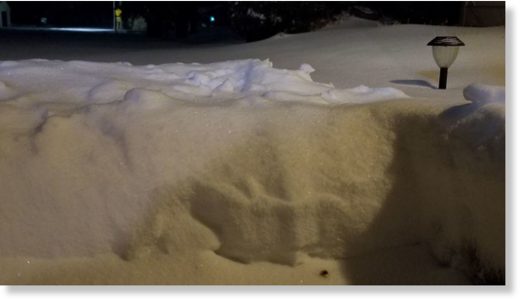 If the official start of spring tricked you into believing we would soon be frolicking in green pastures under the sun, Saturday's overnight snowfall was a sobering reminder that it won't be happening anytime soon.
A fierce snowstorm, combined with strong winds and temperatures significantly below average for this time of year, created treacherous conditions for drivers across much of the state. More than a foot of snow fell in the hardest-hit areas of central Minnesota overnight Friday and early Saturday, according to the National Weather Service in Chanhassen.
The Twin Cities also saw its fair share of snowfall, with 2.8 inches officially recorded at Minneapolis-St. Paul International Airport by morning. More snow fell to just north: 5.5 inches and 6.1 inches were recorded in Andover and St. Cloud, respectively.
Sandstone, in Pine County between the Twin Cities and Duluth, reported 12 inches of snow,
according to the Weather Service. Brainerd, Little Falls and Ottertail reported 10 inches, with 11 inches in Isle on Lake Mille Lacs.
And although clearing skies signify that the snowfall is over — for now — drivers will have to deal with bumpy, icy roads across the metro area, according to the state
Department of Transportation
. MnDOT reported more than dozen active crashes along highways in the Twin Cities as of 11 a.m. Saturday.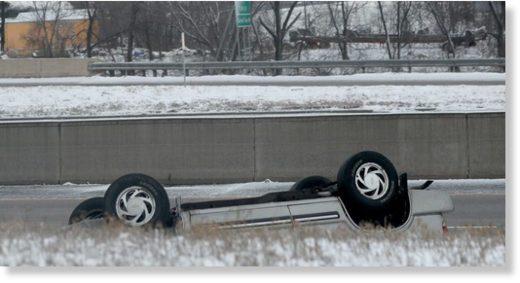 Now, the cold sets in.
The high in the region is expected to remain below 30 degrees with an overnight low of 11 degrees, according to the Weather Service.
While it's not close to the record low of -1 degrees set on this date in 1969,
it's about 20 degrees lower than average.
Winds of 20 miles per hour, gusting up to 35 miles per hour, will add to the chill.
"Right now, there's no significant warm-up in sight," said Jacob Beitlich, a regional meteorologist with the Weather Service
.