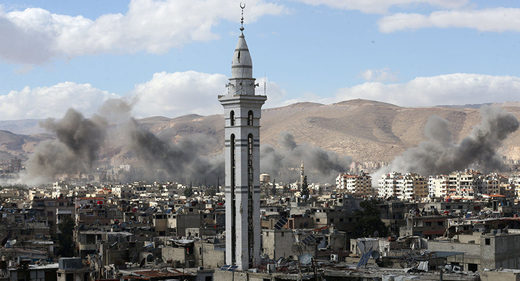 Earlier this week, a series of pro-government rallies and anti-militant protests erupted throughout Damascus' east Ghouta pocket, in areas currently under the control of Islamist militants, and in areas which were recently liberated by the Syrian Army.
Sputnik was the first international news agency to report on the aforementioned
protests and rallies
, citing photos and video footage published online.
The mainstream media failed or decided not to report on these key developments in Syria's capital, and several social media users noticed their skewed coverage of developments in East Ghouta.
Users also tweeted directly to the official accounts of a number of media outlets, with the BBC repeatedly singled out.
Others pointed out the mainstream media's wider biased coverage of the situation in East Ghouta, and outlined how the recent anti-militant protests don't fit their narrative and portrayal of developments in Syria.
​The Syrian Army and other allied ground forces launched operation
Damascus Steel
around two weeks ago to dislodge hardline Islamist militants from the east Ghouta pocket.
Over 50 percent of the pocket has been liberated as of March, 11, with spearheading forces - the fourth armored division and Republican Guard - continuing to advance against terrorists, and are close to dividing East Ghouta into three pockets.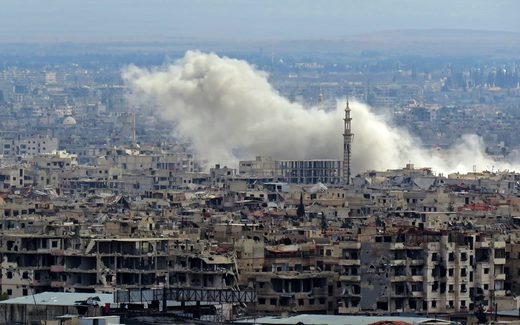 Militants have used East Ghouta as a launchpad to fire mortars and improvised rockets at government-held parts of Damascus city, targeting cafes, schools, residential areas, and government buildings.
In response to the Syrian Army's offensive,
militants intensified shelling attacks on civilian targets in Damascus.
Tens of thousands of Damascenes fled to the coastal region to avoid the shelling and are waiting for security forces to completely oust militants from the city before returning.
In conjunction with Russia, Syrian authorities opened several humanitarian corridors to allow civilians to leave East Ghouta.
However, militants have attacked these corridors, preventing most civilians from fleeing to safety.