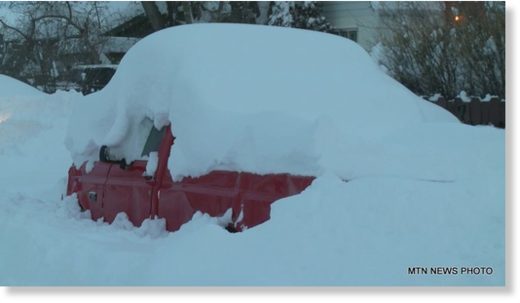 February is the shortest month of the year, but it may have felt like the longest month because of record cold, snow, and wind.
The phrase "a real Montana winter" is used to describe how tough Montana winters were. Well, February 2018 is a time your children could one day be telling their grandchildren about "a real Montana winter."
It was the snowiest February on record for Chinook, Choteau, Cut Bank, East Glacier, Great Falls, and Havre. It was the snowiest month ever on record for reporting stations near Lewistown, Bynum, Valentine, and Galata.

Temperatures were brutally cold, the second coldest February on record for Lewistown, third coldest for Dillon, fourth coldest for Cut Bank, and fifth coldest February ever for Great Falls and Havre.
The coldest temperature for the entire state in February was -46 north of Havre on Feb. 12.
This is the first winter since 1984-85 where state low temperatures colder than -40 were recorded in December, January, and February
. Not a record, but worth noting the incredible wind chill of -68 registered north of Hingham.
But it wasn't just cold and snowy, the wind was brutal. Record strong wing was set near East Glacier on the Feb. 2 and Feb. 3 of more than 70 mph. On Feb. 13, Cut Bank and Great Falls set a record of average daily wind speed. On Feb. 16, Dillon recorded its strongest wind gust ever in February of 63 mph.