About shellycheval
I grew up in working class family in Michigan-moved to Florida, Hawaii, Texas, Florida,Texas, Washington State, Maryland
-3 ex husbands with psychopathic
tendencies--now single and will stay
that way.
-college English professor teaching lit, composition, & commumication classes
-minor degree in anthropology and Archaeology
-owner manager of small horse farm
-caretaker and guardian of 27 acres,
3 horses, 3 cats, 3 dogs
-have lived in MD (next to The Evil Empire) for 20 years.
Interests
learning, reading, horses, history, writing, drawing & painting, working on my farm, movies, Celtic music, talking with friends, Mandalay Beach, watching and feeding wild birds, playing with the dogs and cats,learning, The Work.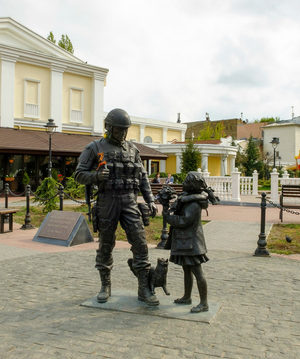 вежливым людям ('Monument to polite people'), Simferopol, Crimea
George Bush Sr. always said that his concept of government, what he believed in, and how he had operated, was on the Big Lie principle.
- US Navy Lieutenant Commander (Ret.) Al Martin
Recent Comments
So, is Patrick saying that it all looks suspiciously like more 3D chess by Trump, the WWE mastermind?
---
"L'arroseur arrosé", literally LOL
---
just git in line prosecute the usa before charging those that apposed them
---
What a criminal hypocrisy. President al-Assad obviously is accused of defeating Wester-sponsored terrorist, ISI, al-Qaeda and al-Nusra front....
---
No one died ! It's a fake shooting. Actors, just like Sandy Hook and all the rest of them.