About shellycheval
I grew up in working class family in Michigan-moved to Florida, Hawaii, Texas, Florida,Texas, Washington State, Maryland
-3 ex husbands with psychopathic
tendencies--now single and will stay
that way.
-college English professor teaching lit, composition, & commumication classes
-minor degree in anthropology and Archaeology
-owner manager of small horse farm
-caretaker and guardian of 27 acres,
3 horses, 3 cats, 3 dogs
-have lived in MD (next to The Evil Empire) for 20 years.
Interests
learning, reading, horses, history, writing, drawing & painting, working on my farm, movies, Celtic music, talking with friends, Mandalay Beach, watching and feeding wild birds, playing with the dogs and cats,learning, The Work.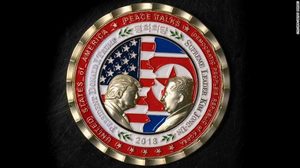 Coin flipping
We cannot waste time. We can only waste ourselves.
- George Matthew Adams
Recent Comments
When Joe Rogan hunts he apologizes and thanks the elk he shoots. That little tid bit has stuck in my mind ever since and always makes me think of...
---
This article makes a big deal about the 1934 default. In actuality, the US gov't has defaulted numerous times and, in a de facto sense, is...
---
Trump seems to me to be the most powerless potus in memory. All the others would make demands, requests, directives, executive orders, and their...
---
The incredible shrinking woman !
---
Everyone in the top photo are basically wearing the same garb. Most interestingly though, is the back bulge photo....... obviously the butt of an...