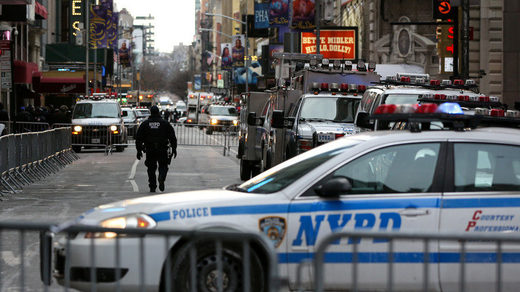 Three people have been injured in midtown Manhattan following a shooting, police say. None of the injuries are life-threatening.
The shooting happened at 4:40pm local time on West 31st Street near Penn Station. Police said three men were injured and rushed to Bellevue Hospital with no life-threatening injuries
. No arrests have yet been made.
Paramedics and the police immediately rushed to the scene which is just a stone's throw away from the Empire State Building.
At least one gunman remains on the loose, NBC New York reports, citing police. The shooting appears to have followed some sort of argument.