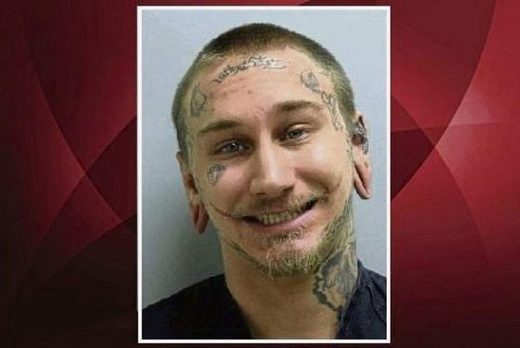 A North Huntingdon man is accused of performing what he called a "Satanic ritual" on a female friend by using a razor blade to cut her right palm and then repeatedly cutting her leg, police said.
Kyle A. Parker, 21, of Brownstown Road, Larimer, allegedly cut the woman during a heated argument at his residence at 5 p.m. Jan. 10, police said in an affidavit.
The victim passed out after her palm was cut and awoke to find she had repeated razor cuts around the calf of one leg, police said. She was taken from Parker's residence by a female friend, police said.
The victim told police that when she attempted to pick up her vehicle from Parker's home the following day, he allegedly told her, "I sold your soul to the devil."
Police did not say if the victim needed medical treatment for the razor cuts.
Parker was charged with simple assault and harassment before North Huntingdon District Judge Wayne Gongaware and placed in the Westmoreland County Prison in lieu of $75,000 bond.
He faces a preliminary hearing before Gongaware on Wednesday.
In 2006, Parker was sentenced to serve
up to two years in jail
for shooting his roommate in the chest with a sawed-off .22-caliber rifle and stealing money and Christmas gifts from eight other victims.
Parker told Westmoreland County Judge Christopher Feliciani the shooting was an accident.
As per terms of a plea agreement, Feliciani sentenced Parker to 11½ to 23 months in the county prison, followed by three years of probation. He was ordered to get drug and alcohol treatment and to make restitution.
Police said Parker was showing off his altered .22-caliber rifle when it accidently fired Dec. 29, 2014, critically injuring his then-roommate, Anthony Venturella, 23, in Parker's mother's home on Brownstown Road.
The restitution includes at least $54,000 to cover the victim's medical bills, Feliciani said.