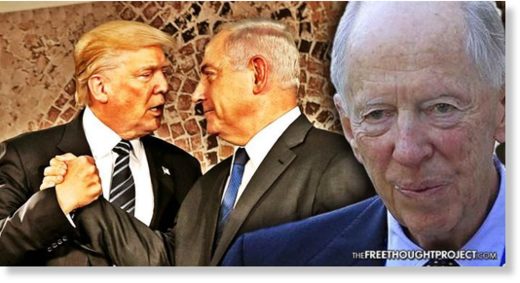 While President Donald Trump has often referred to himself a "friend of Israel," he has now been officially recognized for that stance by a pro-Zionist group that advocates for Jewish nationalism.
On Monday, the Friends of Zion Museum
presented President Trump
with its Friends of Zion Award at the White House.
"No president in history has ever built such an alliance for the State of Israel and the Jewish people, and no president has courageously stood up for the State of Israel on the global stage as you had Mr. President,"
declared Dr. Mike Evans, founder of the Friends of Zion Museum. "President Trump's historic recognition of Jerusalem will secure his place in history as the first American president to take that step since the founding of the State of Israel in 1948."
"We believe no American president in history has done more to defend the Jewish people in the United Nations," Evans added.
The Friends of Zion Museum is located in Jerusalem and works to push the Israeli agenda while attempting to legitimize the taking of Palestinian lands.