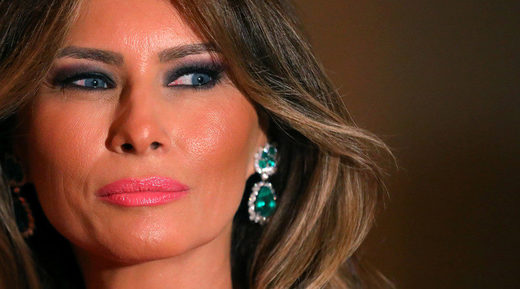 US First Lady Melania Trump has filed another legal case against UK newspaper Daily Mail that had previously published the now-deleted report that falsely alleged she once worked for an escort service.
Mrs. Trump's attorneys applied to New York state court after their previous lawsuit against the British tabloid was dismissed by a Maryland judge on jurisdictional grounds.
The libel spread by
Daily Mail
cost the US President's spouse the "once-in-a-lifetime opportunity" to profit from her personal brand, the suit alleges. Melania Trump is seeking damages of $150 million.
"Plaintiff had the unique, once-in-a-lifetime opportunity, as an extremely famous and well-known person, as well as a former professional model and brand spokesperson, and successful businesswoman, to launch a broad-based commercial brand in multiple product categories, each of which could have garnered multi-million dollar business relationships for a multi-year term during which Plaintiff is one of the most photographed women in the world. These product categories would have included, among other things, apparel, accessories, shoes, jewelry, cosmetics, hair care, skin care and fragrance," according to the lawsuit.
The
Daily Mail
posted its scandalous article last August. The media cited a Slovenian magazine's report that a modeling agency for which Melania Knavs worked in New York in the 1990s served as an escort service.
Following the lawsuit filed in Maryland the London tabloid published a retraction and an apology, saying that it had no intentions to state or suggest that Mrs. Trump had worked as an escort.
A separate defamation suit was launched by Trump against a Maryland blogger who had written about rumors she had worked as an escort and falsely stated that she suffered a breakdown.
However, the lawsuit was settled with Webster Tarpley, the blogger, to pay a "substantial sum", according to Trump's attorney.
"I acknowledge that these false statements were very harmful and hurtful to Mrs. Trump and her family, and therefore I sincerely apologize to Mrs. Trump, her son, her husband and her parents for making these false statements," Tarpley wrote in a statement released by the lawyer.