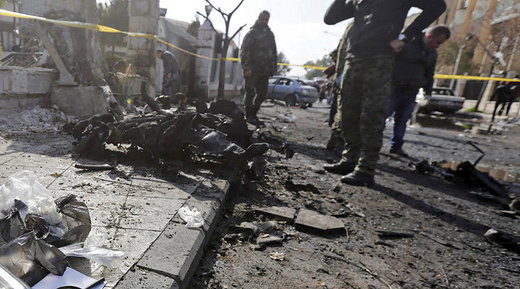 A blast that hit a police station in a southwestern neighborhood of the Syrian capital, Damascus, was reportedly carried out by a child wearing an explosive belt.
There are varying accounts on the number of victims.
RT's Lizzy Phelan, reporting from Syria, says state television has aired pictures of a girl who was allegedly a suicide bomber. There are no other casualties except for a police officer who has minor injuries, Phelan said in a tweet.
The suicide bomber was an eight-year-old girl, and no one except her was killed, SANA news agency reported, citing a source at Damascus Police Command.
"Terrorists sent an eight-year-old girl with a small homemade bomb to a police station in the Midan neighbourhood," the source said.
"When she entered the building, militants activated the explosive device with a remote control, the child died at the scene, one police officer suffered light injuries."
No one has claimed responsibility for the attack as yet.