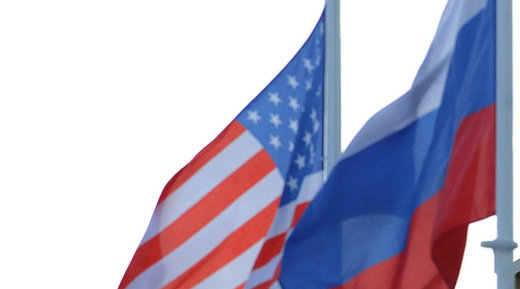 A member of the State Duma Foreign Relations Committee has a proposal to launch a special group for restoring normal relations between Russia and the US, while other MPs seek to launch a week of Russian-US friendship to mend broken ties.
Vitaly Milonov wrote that the principles of mutual respect and peaceful coexistence are the basis of global security, and that
relations between the Russian Federation and the United States are especially important in maintaining the balance.
"Our nations are the largest economic and cultural centers of our planet. Our nations possess developed economies, powerful military forces, the largest trade ties all over the world and this allows them to influence global political agenda. Unfortunately, due to myopic policies of the US administration and its push towards global hegemony, the relations between our countries have deteriorated to record lows," Milonov wrote.
"In the current situation it might be
reasonable to set up a working group of Russian and US lawmakers who would concentrate on normalization of relations between our countries
... This group could start developing a roadmap for the process as well as work on particular contradictions between our states that have accumulated over recent years," he added.
Milonov also stated that US President-Elect Donald Trump has previously made positive statements about Russia and
expressed a readiness for a genuine restart of relations.
In a separate move, State Duma MP Vladimir Sysoyev (Liberal-Democratic Party) and a member of Russia's Public Chamber, Sultan Khamzayev, asked the Culture Ministry to consider introducing a week of Russian-American friendship to promote mutual understanding and peaceful coexistence.
Deputy Culture Minister Vladimir Aristarkhov told RT that the ministry would support the initiative, adding that he personally was also in favor of such soft power projects.
On Wednesday, senior Russian officials, including President Vladimir Putin, welcomed Trump's victory in the US presidential elections and
expressed hope that the subsequent changes in the US foreign policy would help to restore bilateral relations.
"We heard [Trump's] campaign rhetoric while still a candidate for the US presidency, which was focused on restoring the relations between Russia and the United States," Putin said at a presentation ceremony of foreign ambassadors' letters of credentials in Moscow.
"We understand and are aware that it will be a difficult path in the light of the degradation in which, unfortunately, the relationship between Russia and the US are at the moment," he added.