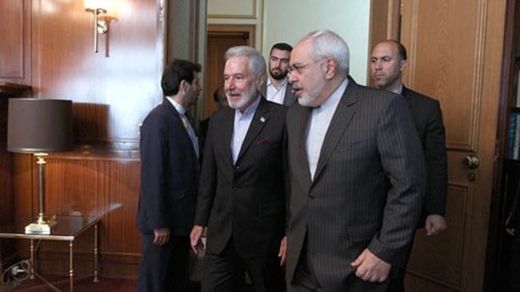 Iranian Foreign Minister Mohammad Javad Zarif has expressed Tehran's enthusiasm for
the expansion of relations with Latin American countries, especially with Nicaragua
.
"The Islamic Republic of Iran and Nicaragua have great potentials for cooperation in various fields," Zarif said in a meeting with his Nicaraguan counterpart, Samuel Santos Lopez, in Tehran on Saturday.
The top Iranian diplomat also highlighted the significance of taking effective steps to pave the ground for the development of ties between the two countries.
He further emphasized that Iran and Nicaragua can cooperate in technical, engineering and agricultural areas.
The Nicaraguan foreign minister, for his part stressed the need for the development of Tehran-Managua ties.
Iranian companies can invest in different projects in the country and Nicaragua welcomes the transfer of technical knowledge and the exchange of experience with the Iranian side, he added.
The two officials also exchanged views about bilateral relations as well as regional and international developments.
In recent years, Iran has been seeking to enhance its relations with Latin American countries within the framework of international organizations such as the Non-Aligned Movement (NAM), whose rotating presidency is currently held by the Islamic Republic.
Official statistics released by International Monetary Fund (IMF) show that Tehran's trade with Latin American countries exceeds USD 3 billion annually.