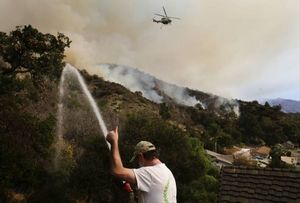 California Fire crews are gaining ground on a wildfire burning in rural Placer County.
As of 4L30 p.m. Wednesday afternoon, the fire had burned 120 acres, according to Cal Fire spokesman Daniel Berlant.
The fire is burning in Pleasant Grove, near South Brewer Road and Phillips Road. No structures were threatened.
The lack of rain in California has led to summer-like conditions, causing agencies like Cal Fire to beef up their staff earlier than usual.