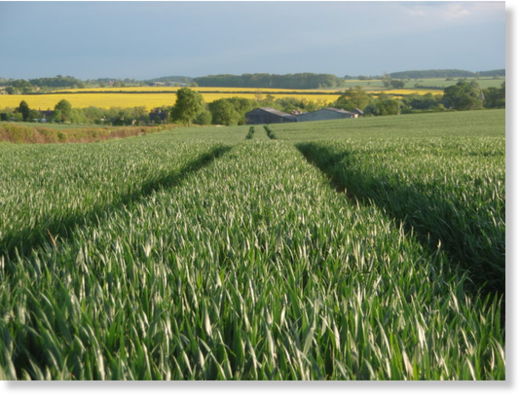 Frigid temperatures in the U.S. Midwest this week posed a slight risk of freeze damage to about 15 percent of the region's soft red winter wheat crop, primarily in parts of Missouri and Illinois, a forecaster said on Wednesday.
"Northeastern Missouri into southern and central Illinois will be on the edge of this cold air and could get a little bit of winterkill," said Joel Widenor, a meteorologist with the Commodity Weather Group.
"Overall, it's not going to be a serious threat because we have got so much snow cover in place," Widenor said. The snow should protect dormant wheat in the coldest areas, including northern Illinois and Indiana.
Below-normal temperatures are expected in the Midwest for the next 10 days, with temperatures in Chicago seen dropping to minus 7 degrees Fahrenheit (minus 22 Celsius) by Thursday.
Temperatures should moderate slightly this weekend but another cold push is expected in the first half of next week.
There was no threat of winter kill in the southern Plains hard red winter wheat belt, Widenor said.
The Plains should remain dry for the next week to 10 days, but there is a slight chance of showers in the 11- to 15-day period, in the first week of February.
In South America, much-needed rains are expected to continue in crop areas of Argentina through tomorrow. Combined with showers in recent days, Widenor said three-quarters of the country's corn and soy belt will have received half an inch of rain.
Forecasting models show better agreement of rains expected in Argentina late next week and the following week. "It is a wetter outlook in that six- to 15-day time frame," Widenor said.
Conditions in Brazil are mostly favorable but dryness is starting to expand in eastern Mato Grosso do Sul and northern and central Parana.