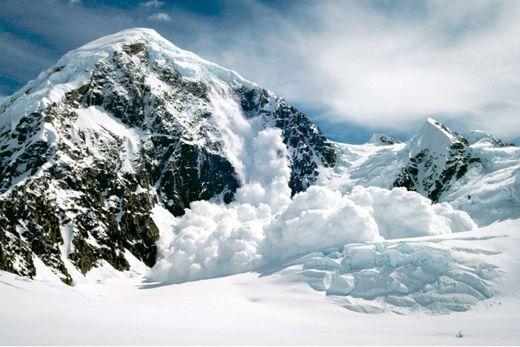 A series of avalanches in the Alps have claimed several lives over the past couple of days.
Despite repeated efforts to resuscitate him, a 24-year-old Frenchman died on his way to hospital on Thursday, at Bardonecchia in the Italian Alps above Turin.
He had been snowboarding and was apparently struck by an avalanche caused by other off-piste skiers.
Reports in Italian media say police have opened an investigation for manslaughter.
At Courchevel in the French Alps a mountain worker and his son were both hit by a wall of snow as they tried to reach their chalet refuge.
The boy survived but his father, an experienced mountaineer, was killed.
Two other teenage skiers died in separate avalanches, at Serre-Chevalier and at La Plagne.
At Val Thorens, seven off-piste skiers reportedly triggered an avalanche and were swept away but were rescued by emergency services.
At La Clusaz two people were seriously injured in an avalanche. They were among a group of about six skiers who had reportedly gone off-piste despite warning signs about the conditions.
In the Swiss Alps at least two people have lost their lives.
At St-Moritz a skier was swept away in an off-piste area; in central
Switzerland
an experienced cross-country skier was killed on Thursday.