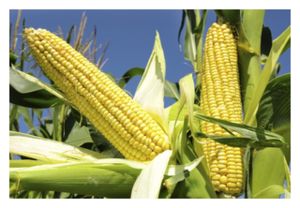 Russia is halting all shipments of American corn due to a study that revealed a higher risk in breast cancer.
The country has suspended the import and use of American
genetically modified
(GM) corn after a study suggested a link to breast cancer and organ damage. The
European Food Safety Authority
has followed up the action with its own review into the research.
Other countries may soon follow Russia's footsteps in taking the extreme measures to keep the carcinogenic corn away from its consumers.
Researchers from a French university reported in a respected scientific journal that they found raised levels of breast cancer, liver and kidney damage in the GM corn, which carries the name NK603.
The trials found evidence that consumption of minuscule amounts of commonly used weed killer, Roundup, was associated with a raised risk of cancer as well. Both the GM corn, and Roundup are created by biotech company
Monsanto
.
Rospotrebnadzor
, Russia's consumer rights watchdog, said that it has suspended the import and use of the Monsanto GM corn in the country. It also said the country's Institute of Nutrition has been asked to assess the validity of the study.
Currently, GM corn is not on supermarket shelves in Europe, but it is still used to be fed to farm animals, such as hens, pigs and dairy cows.
Monsanto said last week that it did not think the French study would affect its license to export the NK603 to Europe.
"
Based on our initial review
, we do not believe the study presents information that would justify any change in EFSA's views on the safety of genetically modified corn products or alter their approval status for genetically modified imports," the company said in a statement.
Over the last week, Pro-GM scientists have undermined the French study by criticizing the way the study was conducted. However, independent scientists have praised the team's work.
During the study, scientists fed Roundup Ready corn to rats for two years, and reported that both females and males developed cancer and died at higher rates than controls used in the experiment.
A spokesman for Monsanto said on Tuesday that Russia's ban on the corn would not have much of an affect.
"Russia is a net exporter of grain, so the actual impact of their temporary suspension, if any, is likely to be small," the spokesman said in a statement.
The French government ordered its food-safety agency to review the study last week, saying it would seek an immediate ban on European Union imports of crop if the study's findings were found to be conclusive.