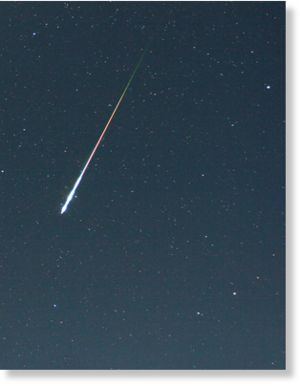 Residents of the towns of Kilimambogo and Tala in Kenya spotted an object in the sky on Saturday. Those who did not see the object, heard it, as it crashed to the ground.
Residents of the nearby towns of Yatta, Kakuzi and Kangundo reported hearing an explosion around 10am, which they said was comparable to a plane crash or bomb explosion.
Eyewitnesses stated that the object was spinning on impact when it landed in a cornfield.
Police and military officers quickly responded to the scene and found an extremely hot object, weighing in at approximately 11 pounds. They eventually took the object for expert analysis.
The object was a smooth black rock, which area officials believe to be a meteor from outer space.
There were no reported injuries from the impact of the extraterrestrial rock.