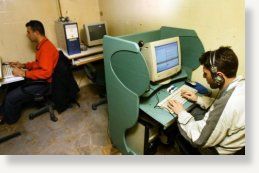 Syrian woman blogger Tal al-Mallouhi has been sentenced to five years in prison by a state security court, the Britain-based Syrian Observatory for Human Rights said in a statement on Monday.
"The state security court in Damascus today condemned blogger Tal al-Mallouhi to five years in prison after finding her guilty of divulging information to a foreign country," it said in a statement received in Nicosia.
Mallouhi, a 19-year-old high school student, had been accused of spying for the United States embassy in Cairo, a charge denied by Washington which called for her "immediate release" on Saturday.