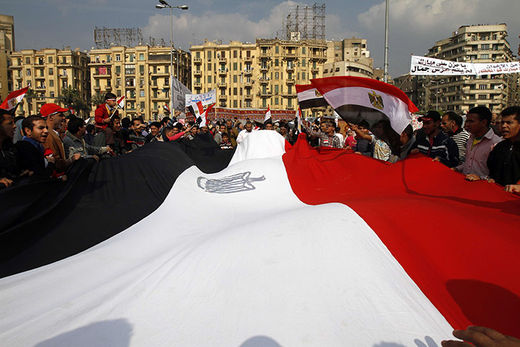 Egypt's newly appointed Culture Minister Gaber Asfour has resigned as protests against President Hosni Mubarak's regime continue.
He resigned on Wednesday just nine days after he joined the cabinet in a reshuffle that was prompted by mounting demonstrations against the three-decade authoritarian rule of Mubarak, reports say.
Asfour, who had replaced Farouk Hosni after twenty-five years in office, has said he quit because of medical reasons. However, there is no official comment on the resignation so far.
The sixteenth day of the deadly demonstrations turned more violent on Wednesday with security forces using live bullets to disperse the outraged protesters in the small town of Kharga
, witnesses said.
Having denied permit for a peaceful demonstration, Kharga police clamped down on protesters, killing at least five people and injuring hundreds of others in the past 24 hours, medics said.
On Wednesday, Cairo's Liberation Square remained flooded with demonstrators who have vowed not to go home until Mubarak steps down.
Reports say Egyptian armed forces have stationed a large column of tanks and mechanized infantry vehicles in and around the square.
Newly appointed Vice President Omar Suleiman has warned that the government cannot tolerate the protests for long.
Over 50,000 protesters on Tuesday blocked Mubarak's new premier choice, Ahmed Shafiq, from entering his office in the Egyptian capital, calling for the resignation of all cabinet members.
According to UN estimates, the violent crackdown on anti-Mubarak protests has claimed the lives of more than 300 people since protests began 16 days ago.