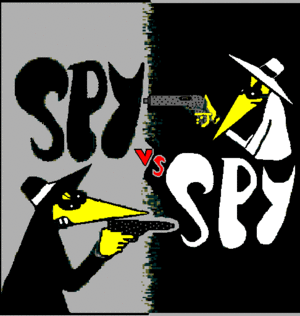 London - With unrest and chaos apparently having taken Egypt's rulers and Western states by surprise, governments and spies are increasingly looking to social media like Twitter to detect political threats in advance.
Protesters who overthrew Tunisian President Ben Ali and brought revolution to the streets of Egypt used sites such as Twitter and Facebook to coordinate action. While few credit social media with causing the uprisings, the speed of instant communication it allows is believed to have accelerated events. The same was true for British student protests late last year and a broader, rising tide of anti-austerity actions.
With so much more human interaction taking place online, and Tunisia and Egypt proving online dissent can swiftly yield real world consequences, governing authorities are interested. "In any highly fluid situation, open source information derived from social media can provide very useful insights into where things might be headed," one U.S. official familiar with intelligence matters told Reuters.
Intelligence agencies have long focused attention on extremist websites to detect crime and militancy.
But the idea of having state spies, police and other authority figures watching mainstream Twitter and Facebook feeds closely for signs of dissent might make some people rather uneasy -- particularly in countries with a record of extrajudicial killings and other human rights abuses.
"It is very transparent -- you can see who people are and who they are talking to," said Tim Hardy, a British software engineer who runs the blog "Beyond Clicktivism." "In some countries... people are effectively risking their lives -- although you might perhaps worry whether they realize that."
In Sudan, scene of some recent protests organized on Facebook, activists complain that police used the site to draw up lists of people to arrest.
But some argue that monitoring open websites is less intrusive than wiretaps, infiltration or interrogation.
"Making the case"
Monitoring can also give security forces a faster real-time overview of protests. Had British police protecting Prince Charles and his wife Camilla in December been monitoring the storm of Twitter messages about protests in Oxford Street, the royal couple might not have become briefly trapped in their car.
But experts say the real advantage of monitoring social media sites is that it can give those in authority the chance to detect public anger early and engage in the debate, hopefully heading off discontent before it reaches the streets.
Western politicians -- and increasingly those in the developing world -- have begun using social media in an attempt to reach out to a young, tech-savvy audience. Those in the developing world may swiftly follow suit.
In Egypt -- as in Iran during protests in 2009 -- President Hosni Mubarak's government tried to stifle the protests by shutting off the Internet. It didn't work -- indeed, some suspect this move brought more people onto the streets.
"It makes sense for governments to be able to make their case via social media, making arguments available in easily shareable format and be able to respond to issues... ideally before it gets to any kind of crisis point," said Mark Hanson, a former social media strategist for Britain's Labour Party.
"Networked Authoritarianism"
Experts describe China's strategy for influencing social media discourse as "networked authoritarianism."
"For authoritarian states, monitoring such sites definitely does pay off," said Nigel Inkster, head of transnational threats and political risk at London's International Institute for Strategic Studies.
"China's leadership has evolved a sophisticated system of monitoring the traffic on such sites in ways which make the leadership appear responsive to popular preoccupations whilst at the same time subtly nudging the discourse in directions more favorable to the regime."
Officials in Beijing appear to have been at least somewhat unsettled by events in Egypt, blocking the country's name from searches on Chinese social media sites.
Inkster, a former deputy chief of Britain's Secret Intelligence Service MI6, said a focus on social media would likely be less of a priority for Western agencies without a remit to target broad domestic dissent. While an upsurge in messages might point to looming unrest in foreign states, he said that in itself it would never reveal that a country like Egypt was approaching a critical "tipping point."
There are worries about spies sharing too much. Security experts were left aghast two years ago when it was discovered that the wife of the new MI6 chief had posted pictures of her husband, family, friends and other personal details on Facebook.
But the message from the top may be that they must sign on. Speaking to a British inquiry into the Iraq war last month, top civil servant Gus O'Donnell said he wanted greater focus on "open source" information and social media.
"When you look at what is happening... in Egypt... the use of the Internet, the use of Twitter, the way protest movements developed, this is a different world," he said.
"We need to be tied in much more to that world... By its nature, the secret agencies tend to want to push the 'secret stuff'. One of the questions I will be asking is: are we tapping into all the best available information that is out there...?"
Additional reporting by William Maclean in London and Tabassum Zakaria in Washington; editing by Mark Heinrich