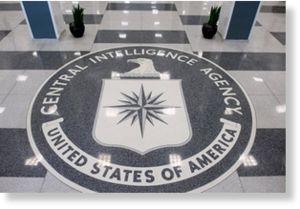 An Italian court upped the sentences for 23 CIA agents convicted in absentia of abducting an Egyptian imam in one of the biggest cases against the US "extraordinary rendition" programme.
The 23 CIA agents, originally sentenced in November 2009 to five to eight years in prison, had their sentences increased to seven to nine years on appeal in what one of the defence lawyers described as a "shocking blow" for the US.
They were also ordered to pay 1.5 million euros (two million dollars) in damages to the imam and his wife for the 2003 abduction.
Washington has refused to extradite the agents, who all remain at liberty but now risk arrest if they travel to Europe.
Osama Mustafa Hassan, a radical Islamist opposition figure better known as Abu Omar, was snatched from a street in Milan in 2003 in an operation coordinated by the CIA and the Italian military intelligence agency SISMI.
Abu Omar, who enjoyed political asylum in Italy, was then allegedly taken to the Aviano US air base in northeastern Italy, then flown to a US base in Germany, and on to Cairo, where he says he was tortured.
Among the defendants sentenced on Wednesday was Bob Seldon Lady, former head of the CIA station in Milan, whose sentence was increased to nine years from eight. The other 22 agents had their sentences upped from five to seven years.
Guido Meroni, a defence lawyer for six of the 23 agents, said he believed the sentences had been increased because the court had rejected the mitigating circumstances that had led to the original judgement.
"The judges had originally ruled they had just been following orders, but it seems the court of appeals didn't agree," he told AFP.
"I am surprised. I didn't think the sentences would be increased. Of course we will take it to the supreme court," he added.
The court also acquitted the then head of Italian military intelligence, Nicolo Pollari, and his assistant Marco Mancini, because producing evidence against them would have violated state secrecy rules.
In an earlier hearing on Wednesday, the court ordered a re-trial for three other CIA officers, including the then CIA chief for Italy Jeffrey Castelli, because of irregularities in the appeal procedures.
In the first trial they had benefited from diplomatic immunity and had been acquitted.
Their lawyer, Alessia Sorgato, said the court had taken a hard line against the other agents.
"It's a shocking blow for the Americans," she said.
Amnesty International welcomed the judgement, but said that Italy's role in the affair should also be examined.
"The Italian government and its officials should not be able to use 'state secrecy' as a shield to cover up human rights abuse," said Amnesty's counter-terrorism specialist Julia Hall.
"The government must engage in a full and fair accountability process even if its official are embarrassed or even vulnerable to criminal charges for their actions," she added.
"Kidnapping is a crime, not a 'state secret'."
The "extraordinary rendition" programme was launched in 2003 by then US president George W. Bush and saw scores of suspects returned to their home countries, some of which were known to use torture.
Abu Omar's US captors failed to take many standard precautions, notably speaking openly on cell phones, leaving investigators to suspect they had cleared their intentions with Italian intelligence.