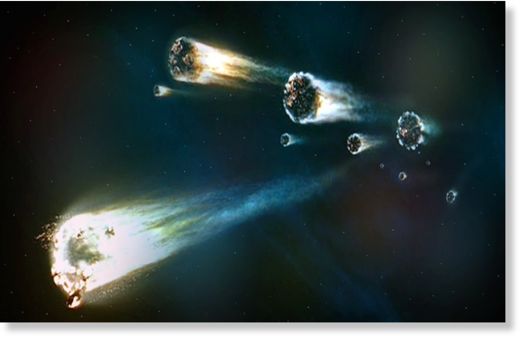 Last night, Britons from Aberdeen to Devon were left baffled by a series of mysterious explosions which shook windows and disturbed sleeping children.
Hundreds of Twitter users reported the sounds between around 9pm and 11pm last night, with many describing the noise as sounding like 'distant fireworks'.
But despite suggestions of RAF jets, meteors and aliens flooding the social media site today, no one has been able to explain what was heard. Even the MoD has said it is stumped.
Now a recording of the 'loud bangs', taken by a woman as she sat at home in Croydon, south London, might shed light on what is really behind the unexplained noise.
Some suggested that unusual weather conditions might be the source, but the Met Office today dismissed the claims.
Others on Twitter suggested that it could be traced back to controlled explosions or military exercises. Meanwhile, conspiracy theorists took to social media to claim that aliens were to blame.
Claudia Angiletta said that she was watching TV at home when the unexplained sounds started.
She told MailOnline: 'I was just at home watching TV when I couldn't hear the program due to the loud noises. It was very distracting as it went on for ages.