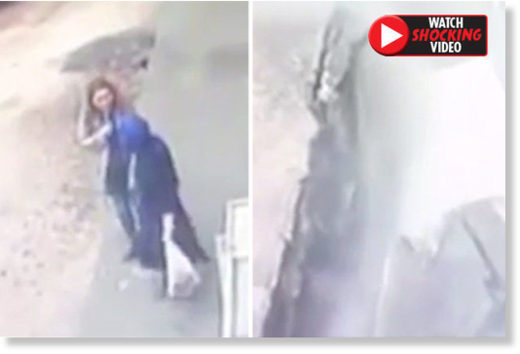 A pair of medics were on the receiving end of some terrible luck after a sinkhole opened up below their feet.
The two women had just finished work when they fell victim to the horrifying ordeal.
Video footage shows them walking down the road talking and appearing to enjoy themselves.
But as they were speaking, the ground from below collapsed under their feet.
A huge gaping hole then opened up and the two plunged into the gap.