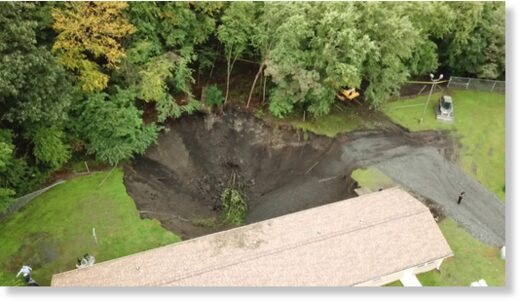 Authorities say a huge sinkhole in northeast Pennsylvania has forced nearly two-dozen people from their homes.
The ground gave way over the weekend next to an apartment complex in Luzerne County.
The fire chief said 14 of the apartments have been condemned, causing roughly 20 people to be displaced.
The department of environmental protection says the hole is about 60 to 80 feet deep.
It is believed the sinkhole was likely caused by a mine subsidence which is a technique used in underground mining and can result in the ground above sinking or in this case, develop into a large sinkhole.