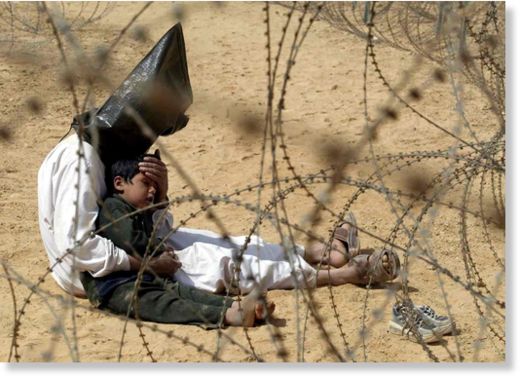 "We're an empire now, and when we act, we create our own reality."
The War on Iraq was one of the most brutal events in modern history. Sold to the people on the basis of lies about non-existent WMDs and Saddam Hussein's non-existent ties to non-existent al Qaeda, the above quote from a Bush administration official encapsulates the pathological delusion of grandeur that is US government foreign policy.
On this week's show we'll be marking the 10th anniversary of 'Shock and Awe' by comparing American fantasy with reality and examining the disastrous choices American policy-makers have taken as the economy implodes. 9/11 gave the warmongers their "new Pearl Harbor." Couched in lofty rhetoric about spreading democracy and liberating the world from tyrannical dictators, America's glorious self-image stands in stark contrast to the brutal reality of ten years of bloody mayhem that has left Iraq and its people ripped apart.
But it's not just Iraqis that have suffered. This insane warmongering is having a disastrous effect on the American and European populations, both economically and morally. History shows that when a civilization reaches a certain level of selfishness and depravity, cosmic disaster follows.
Running Time:
02:08:00
Download:
MP3