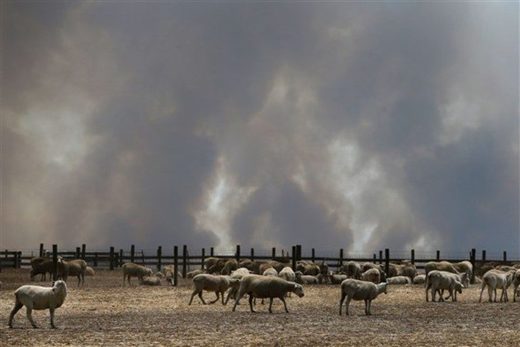 Australian authorities urged nearly a quarter of a million people to evacuate their homes and prepared military backup as soaring temperatures and erratic winds were expected to fan deadly wildfires across the east coast.
Temperatures were expected to shoot well above 104 degrees Fahrenheit in several parts of the country Friday, accompanied by high winds, threatening to inflame fires that have already left thousands of people homeless.
"If you can get out, you should get out, you shouldn't be in the remote and forested parts of our State," Andrew Crisp, emergency management commissioner for the state of Victoria, told the Australian Broadcasting Corporation.
Emergency alert text messages had been sent to 240,000 people in Victoria state alone, telling them to leave
, Crisp said. People in high-risk regions in New South Wales and South Australia states were also urged to think about leaving, but authorities had not provided numbers.