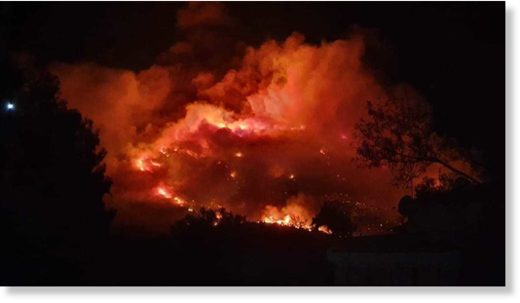 A huge blaze prompted early morning evacuations in a suburb of the Greek capital. At least 140 firefighters and 46 vehicles were dispatched to battle the wildfire.
Locals in the city's eastern suburb of Paiania were awoken by authorities in the middle of the night to evacuate their houses. However, a spokesman for the fire service said there is no information on how many people fled.
Fanned by strong winds, flames from the large fire climbed 20 meters and spread quickly up the 1,026-meter (3,366-feet) slopes of Mount Hymettos.