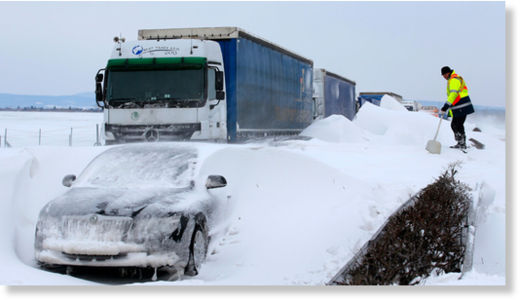 Thousands of people in Hungary found themselves trapped in heavy snow after a sudden cold snap and high winds swept over Eastern Europe. Budapest has deployed tanks to reach motorists trapped by the conditions.
The heavy dump has trapped people in cars, buses and trains as dozens of major roads across the country were blocked by the snowfall.
Tanks and other military vehicles with caterpillar tracks have been dispatched to rescue motorists as trucks jackknifed causing huge traffic jams on the main motorway that links Budapest and Vienna.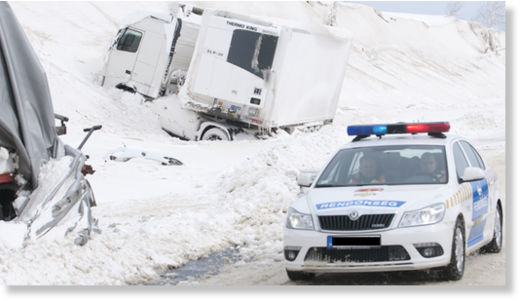 "The situation is most critical on the M1 motorway where hundreds of cars are stranded in the snow, most of them for 18-20 hours now," Reuters cites Marton Hajdu, spokesman for the National Directorate for Disaster Management.