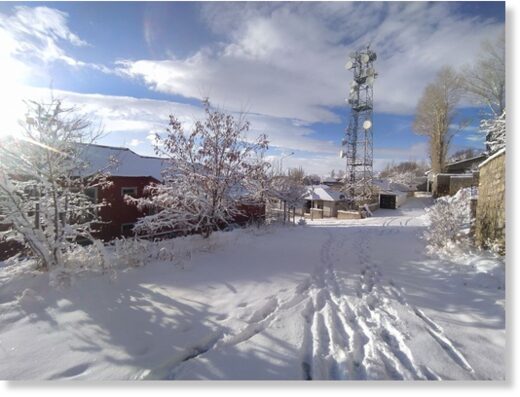 Heavy snowfall in eastern and western provinces of Turkey on Wednesday blocked village and neighborhood roads to transportation, while some ferry services planned for tomorrow to the Aegean Turkish islands Bozcaada and Gökçeada were canceled because a storm was expected.
Snowstorms have taken hold in Turkey's eastern regions, where the winter is particularly harsh compared to other regions due to its climate.
Snow continued to affect the region at intervals, especially in the higher altitude areas, and blocked roads in and around city centers. Due to the snowstorm, 11 roads in Digor, eight in Arpaçay and three village roads in Akyaka, Sarıkamış, Selim and Susuz were closed, and transportation was suspended on 31 village roads in Erzincan.