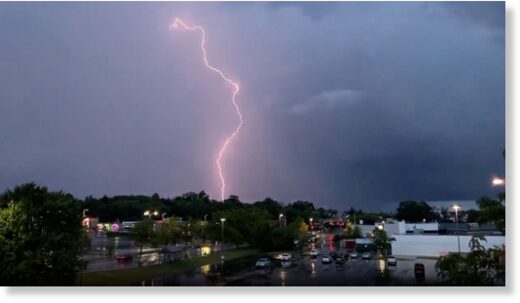 There were more than 300 severe storm reports in the United States on Monday, mostly along the East Coast from New Hampshire to South Carolina, as threatening weather and dangerous heat plagues the nation.
Gusty winds of 60 to 66 miles per hour were reported from New York to North Carolina, with golf ball-sized hail damaging cars in the latter.
Some areas in New Jersey received close to half a foot of rain,
which flooded roadways. There were even tornado warnings in the Garden State but, as of Tuesday morning, no actual twisters reported.