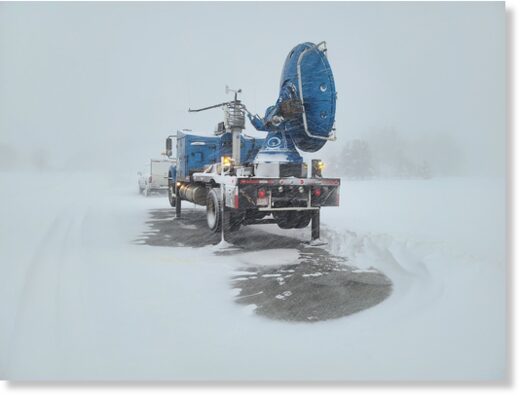 A recent lake effect snowfall in western New York offered researchers a rare opportunity to gather data about how wind turbines trigger "thundersnow"—or lightning within a snowstorm.
"Lightning damage is an increasing concern for wind power providers," reported the Washington Post, in the wake of the late-November storm that brought a record amount of snow to the east ends of Lake Ontario and Lake Erie. "Like any tall structure, a wind turbine can serve as a strike point for a downward-propagating lightning flash."

But "as turbines grow taller, they appear more likely to trigger upward-propagating flashes that extend from the turbine into a storm, rather than vice versa."