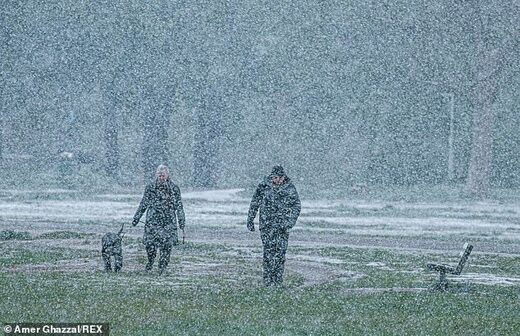 For gardeners whose flowers have been suffering from the cold, the news will come as little surprise.
This April has been Britain's frostiest in at least 60 years.
And experts warn it will cause severe damage to the harvest of plums, cherries and other soft fruit.
There have been 13 days of air frost in the past month, making it the frostiest April since records began in 1960, provisional
Met Office
data shows. The previous record holder was April 1970, with 11.
Despite the cold nights, the sunny weather means this month is also on course to be among the driest on record. So far there has been only 7 per cent of the average rainfall for the time of year. Mark McCarthy, of the National Climate Information Centre, said: 'We've been seeing a high frequency of frosts overnight throughout April thanks largely to persistent clear skies.'
But the conditions have caused havoc for many farmers and growers.
Guy Barter of the Royal Horticultural Society said: 'Considerable damage has been experienced in many gardens with flowers such as camellia and magnolias being scorched, and cherry, plum and pear blossom injured so that the fruit crop will be reduced.'