Extreme Temperatures
Meteored
YouTube
Thu, 08 Oct 2020 19:45 UTC
---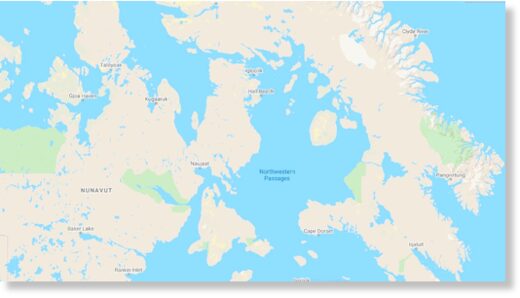 A power outage, which started early on Tuesday, Oct. 6, continues to affect some households in the Nunavut community of Sanirajak.
The Qulliq Energy Corp. said this morning that its crews were on site investigating a power outage in part of the community, which recently changed its name from Hall Beach.
At 2 p.m. the QEC said in an online update that "crews have identified a broken power pole and require an emergency power outage for public safety."
"Repairs will be made to the distribution system once additional crews arrive by charter when weather conditions improve."
---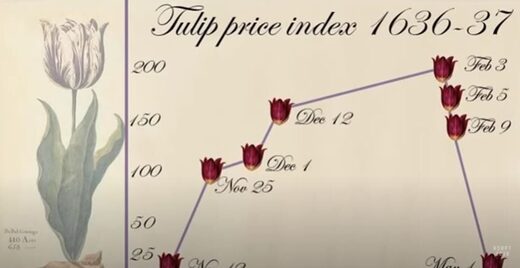 Looking back at the beginning of the Maunder Minimum around 1635-1640, the Tulip craze collapsed, food & grain prices spiked in Asia & Europe, land prices declined. Silver vs currency trade also hit a 6X against metals in the same period. What caused the 1650's reset in society? The same event that is here again in 2020, a Grand Solar Minimum.
Comment:
Related articles include:
David DuByne of Adapt 2030 recently had a two part discussion with Laura Knight-Jadczyk and Pierre Lescaudron, editors at SOTT.net and authors of
Earth Changes and the Human Cosmic Connection: The Secret History of the World
.
See here for
Part 1
and
Part 2
.
Review
of
Earth Changes and the Human-Cosmic Connection
. The book is available to purchase
here
.
---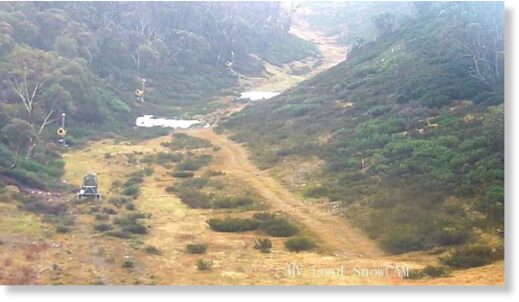 Snow has fallen in Victoria just a day after a spring heatwave saw parts of the state reach
almost 40C.
Both Mt Hotham and Falls Creek in the state's northeast ranges saw enough snow on Monday for a blanket to settle on the ground as a cold front crossed the state.
There has also been widespread rain with the city and suburbs recording 13mm up to 9am on Monday.
It comes after a spring scorcher saw some Melburnians flout coronavirus restrictions and flock to bayside beaches over the weekend to try and escape the heat.
---
George Mcintyre
wcrz.com
Mon, 05 Oct 2020 17:53 UTC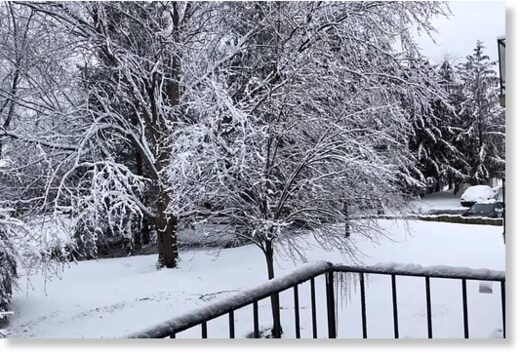 Michigan's Upper Peninsula got its first measurable snowfall in the last few days and it is a breathtaking sight.
We'll circle back and ask you just how beautiful you think it is a few months from now, after you've shoveled, slipped on the ice, and navigated snow-covered roads. But for now, it's lovely.
YouTube user Deependra Nath posted the video below of what appears to be wet, heavy snow weighing down branches in the U.P. The video was taken on October 1.
---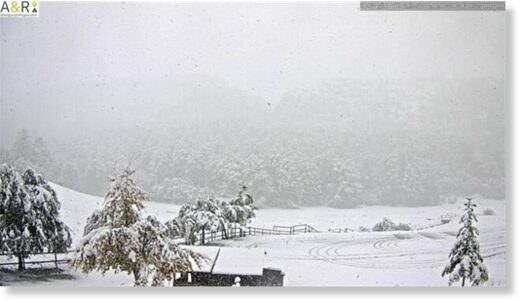 3 Oct 2020 -
The effects of storm Álex are felt at low elevations with snow thicknesses up to 25 cm.
The mercury dropped to 5C below zero in Cerler, the coldest temperature in Spain on Saturday, followed by Torla with minus 2.1C, and Panticosa with minus 1.8C, according the State Meteorological Agency (Aemet).
Along with this strong cooling, the Huesca Pyrenees has registered snowfalls ranging from 8cm in the Casa de Piedra Refuge at 1,600 meters to 30 cm (1 ft) in the Refuge from Bachimaña at 2,200 meters.
---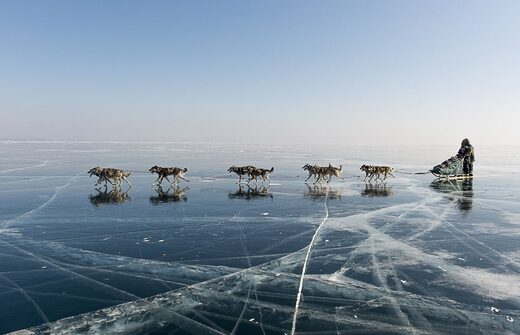 Northern Siberia has been tracking anomalously warm of late, while the south has been unusually cold — a setup serving as yet another example of the meridional (wavy) jet stream flow brought about by the historically low solar activity we're currently receiving.
On Sept 15, 2020 NOAA and NASA announced that the new Solar Cycle 25 has begun. Since then, the sun has been blank almost 90% of the time, writes Dr. Tony Phillips of
spaceweather.com
. Our star has been devoid of sunspots for 199 day in 2020, or 71% of the time. This sustained lack of spots shows that Solar Minimum of SC24 is not over; that SC25 is still too weak to break its icy grip.
---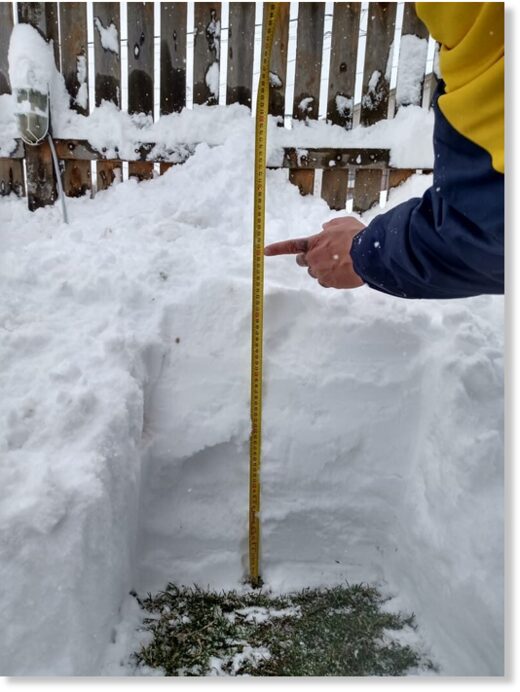 Two feet of snow and far below freezing in some areas, temperatures up to 43°C in others.
Meteorología de la República Argentina
PATAGONIA - Snowflakes 50 to 60 cm (2 ft) of snow in Ushuaia, Tierra del Fuego. With temperatures below zero, it differs from the North Argentina, registering thermal contrasts of + 40°C.
---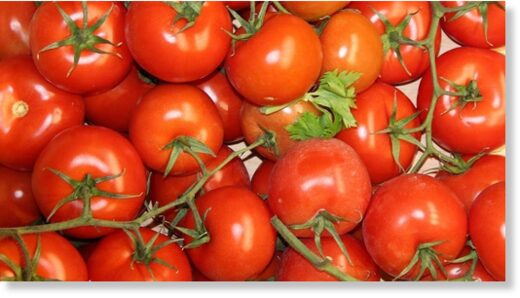 According to Extremadura's Grouping of Agricultural Cooperatives (Acopaex), this season's tomato production will be
20% lower than the figures that were initially expected as a result of the intense heat in the month of July.
The president of Acopaex, Domingo Fernandez, said that 2.1 million tons had been contracted but that
they would collect 500,000 fewer tons.
After the last few years of good harvests, the production has suffered; not only in Extremadura, but also in other producing territories such as Andalusia, Portugal, or Italy.
Producers are worried about this situation, especially because they won't have enough tomatoes to be profitable, as prices have been very tight for years.
The production of the current campaign will also be 20% lower than last year's production when producers obtained a similar figure than what had been contracted. "This had not happened for many years. We might sometimes produce 2, 3, or 5% less than what was contracted, but 20% less is a very large amount," Fernandez stated.
Source: hoy.es
---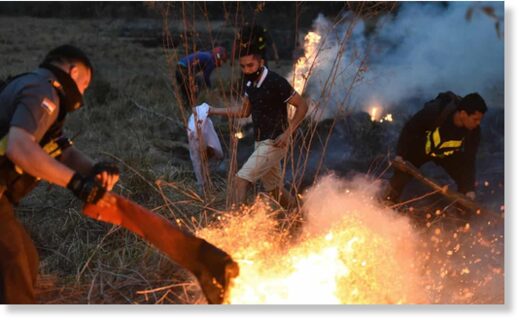 Country faces more than 5,000 fires, with yellow smoke reaching the capital as neighbouring Brazil and Argentina face blazes
Devastating wildfires have broken out across across Paraguay, as drought and record high temperatures continue to exacerbate blazes across South America.
A total of 5,231 individual wildfires broke out across the country on 1 October - up 3,000 on the previous day.
Most of were concentrated in the arid Chaco region in the west of the country, but thick yellow smoke had reached as far as the capital, Asunción.
Paraguay's outbreak came as the southern hemisphere heads into summer and neighbouring countries also face unprecedented wildfires. The Brazilian Amazon is recording its worst blazes in a decade, with numbers up 61% on the widely reported fires of last year, and separate fires in the southern Pantanal region.
---