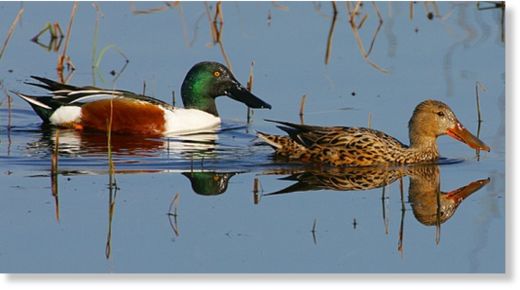 With the beginning of migratory season, thousands of birds, mostly from the Arctic region, have started arriving at the Point Calimere birds sanctuary here. Though the season is yet to peak, ornithologists fear there might be a significant drop in numbers and variety this year as even the common migratory wader species are scarce now. They attribute the phenomenon partially to climate change.
Headed by the Greater Flamingos, the flock of birds, including numerous near-threatened species, is flying into the internationally recognised 'Important Bird Area', while some of them use the sanctuary as a stopover before proceeding elsewhere.
Birds migrate when the weather in their breeding areas turns colder and beyond freezing point and food becomes scarce.
This migratory season some species have arrived early this season. Ducks, which normally arrive by October-end, are already here three weeks in advance.
Northern Shoveller, a long-distance migratory duck species, which breed in the Arctic region, has come in several hundreds.
Many species that are globally near-threatened, are now seen in significant numbers.