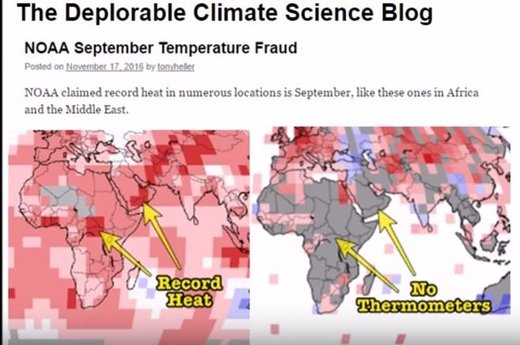 NOAA shows record warm temperatures where there are no temperature monitoring stations or ocean buoys, that is straight up fraud. From Africa, Middle East and Antarctica, all made up data. All the while second most snow for Northern Hemisphere and RSS land stations show strong cooling and the sunspots are gone from our Sun three years early on the regular 11 year solar cycle.
Sources:
NOAA September Temperature Fraud
"The Abnormal Warmth That Prevailed In The First Half Of The 20th Century"
deleted 1970's cooling
October Global Temperature Down a Little from September
www.drroyspencer.com/
International Comprehensive Ocean-Atmosphere Data Set (
ICOADS
)
Record Global Cooling Over The Last Eight Months
Global 2 meter anomalies
Sun spotless again 11/20
Northern hemisphere historical snow cover