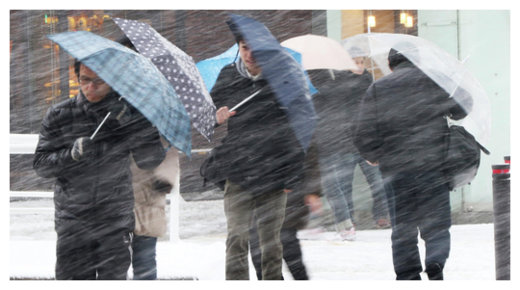 Japan's capital is experiencing November snow for the first time in more than 50 years,
data from the Japan Meteorological Agency shows.The snowfall was registered on Thursday morning in central Tokyo. It was also snowing in the cities of Yokohama, Kofu, Utsunomiya and Maebashi. According to the NHK broadcaster, this is the first time that it is snowing in November in Tokyo in 54 years.
Japan's meteorologists do not exclude that by Friday morning, there could be up to two centimeters (almost one inch) of snow in Tokyo.