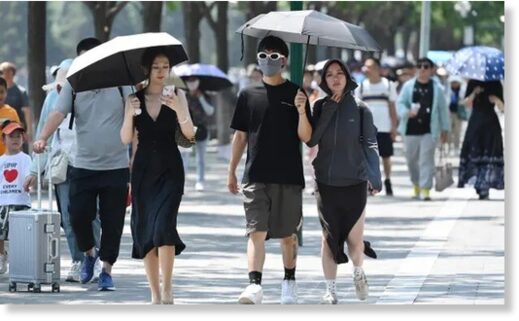 Beijing and parts of northern China are experiencing record temperatures, with authorities urging people to limit their time outdoors.
The Nanjiao observatory in southern Beijing on Saturday for the first time recorded temperatures above 40C (104F) for a third consecutive day, according to the newspaper
Beijing Daily,
citing the national weather bureau.
Temperatures have also soared above 40C in recent days in nearby Hebei province and the port city of Tianjin, prompting authorities to issue red alerts for extreme weather.
In China's four-tier weather alert system, red indicates the most severe conditions.