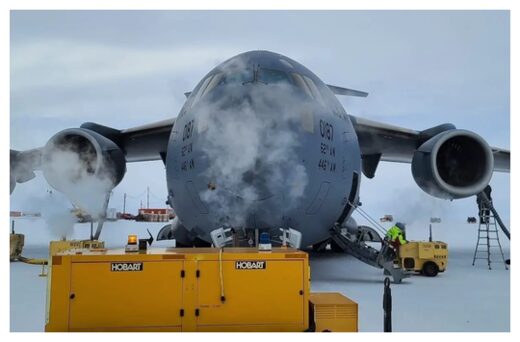 August was a frigid month across the bottom of the world, particularly at Russia's research station Vostok
.
The preliminary monthly average for August 2023 at Vostok Station has come in at
-71.2C (-96.2F).
This makes for the coldest August since 2002, -71.5C (-96.7F), and also the coldest month since July 2016, -71.8C (-97.2F).
Vostok's chill has now spilled into September, too.
On Friday, Sept 1 an anomalous minimum of -77.9C (108.2F) was reached.
Note, this reading likely won't represent the true daily minimum. At 12Z the temperature was -77.8C (chart below). It was almost certainly colder earlier but due to a quirk of the Russian algorithm, extremes are only documented during the second half of the day.