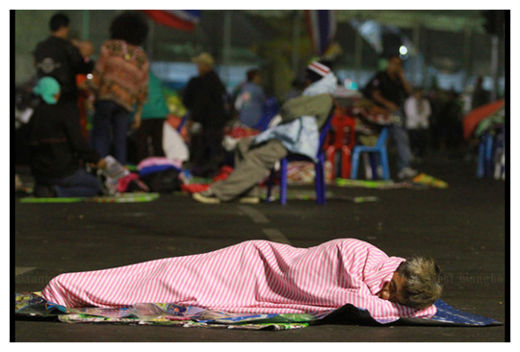 The unusually long cold spell across the North, Northeast and Central regions has killed 63 people in the past three months and Bangkok has suffered its coldest night in three decades.
Sophon Mekthon, director general of the Disease Control Department, said on Thursday that the 63 fatalities were reported in 27 provinces between Oct 22, 2013 and Jan 19, 2014.
Most of the fatalities were men. The youngest was a one-month-old baby and the oldest was 81 years old. A Cambodian and a British national were among the victims.
The northern border province of Chiang Rai had the most deaths, with six, followed by Sa Kaeo and Nakhon Ratchasima in the Northeast with five each.
Forty-five provinces have been declared cold-spell disaster zones and more than 25 million people have been affected by the cold weather.