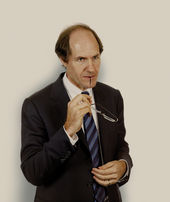 The Obama administration is merely one more in a line of bought and paid for actors in the theater of the absurd that is politics today. If readers still have any illusions about this fact, a look at Cass Sunstein, Obama's appointee to the head of the Office of Information and Regulatory Affairs should help shatter them.
First of all, to put some of his more absurd ideas in perspective, Sunstein advocates a "libertarian paternalism" type of government. As
Paul Hsieh writes
:
The basic premise of libertarian paternalism is that the government should use its power to "nudge" people into acting in their best interest, while leaving them the choice to "opt out." If the government decides that saving money is good, it would automatically divert a percentage of your paycheck into a savings account in your name unless you explicitly declined. Supporters claim that this preserves freedom because government is only changing the default, while leaving individuals the final choice. It is merely a gentle "nudge," not a hard push.