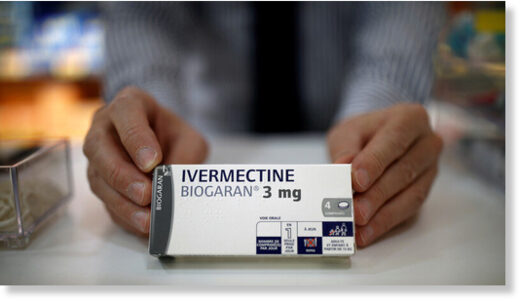 "Merck stock surged 10% Friday after it said its investigational pill cuts the risk of hospitalization and death in COVID-19 patients...The pill reduced the risk of hospitalization or death by about 50%," Merck and its partner, Ridgeback Biotherapeutics, said in a
statement
Friday.
"This is
a phenomenal result
. This is
a profound game-changer
to have an oral pill that had this kind of effect, this magnitude of effect in patients who are at high risk who are already symptomatic," former FDA Commissioner Scott Gottlieb said Friday on CNBC about results of the interim analysis.
"Meanwhile, shares of COVID vaccine makers Pfizer and Moderna fell 2.5% and 10%, respectively."
This puts Dr. Scott Gottlieb between a rock and a hard place. On the one hand, as a member of Pfizer's Board of Directors, he is paid handsomely to attend a few board meetings per year, yet on the other hand, he must not be too glowing in his praise of the antiviral, which might lead people away from the Pfizer vaccine. Moreover, it could affect sales just as it has already dropped the stock price.
In 2020, Gottlieb was paid
$338,587
by Pfizer. In 2020, he also earned
$525,850
as a director of Illumina. Due to his former FDA Chief status, Gottlieb is in high demand as one word of favor from him can send a stock price soaring.
He has served on multiple other boards, including Tempus Labs, National Resilience, and the Mount Sinai Health System. It must be a daunting task to walk the line by promoting one corporate interest while not offending any of the others.