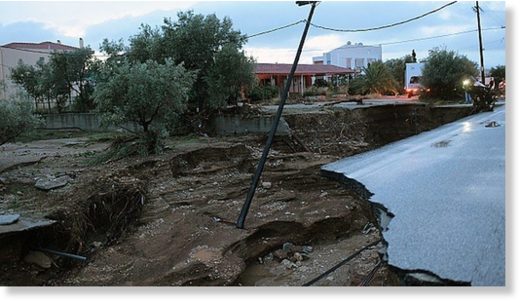 Three people have died in Greece as a storm front battered parts of the country, causing flooding and landslides, officials have said.
The bodies of two men were recovered after their yacht capsized and sank in the port of Antirion, near the city of Patras, a senior coastguard official said. Antirion lies 200 kilometres west of Athens.
Moving eastwards, the storm then caused flooding in the Halkidiki peninsula and the island of Rhodes, where a disabled elderly woman died in her home, the fire department said.
Gale-force winds also disrupted some ferry services on the Ionian Sea.