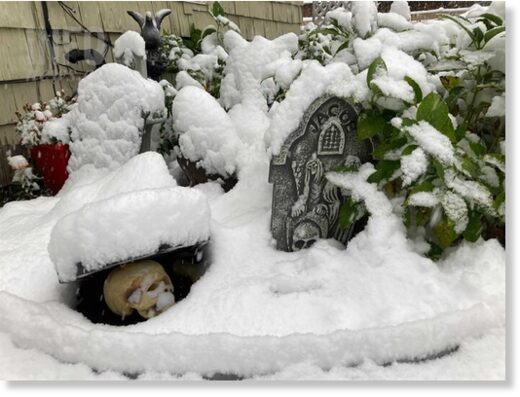 A 120-year-old record for most snowfall on an October day has been broken in Kelowna.
The previous record was 12.7 cm in 1899, according to Environment Canada.

Kelowna is currently sitting at around 13 cm of snowfall for the day.
And in Penticton, the South Okanagan city matched a 95 year-old record at 11 cm of snowfall.