Earth Changes
Ultramix TV
YouTube
Mon, 11 Jan 2021 09:50 UTC
---
Tawfiq Nasrallah
Gulf News
Sun, 10 Jan 2021 09:23 UTC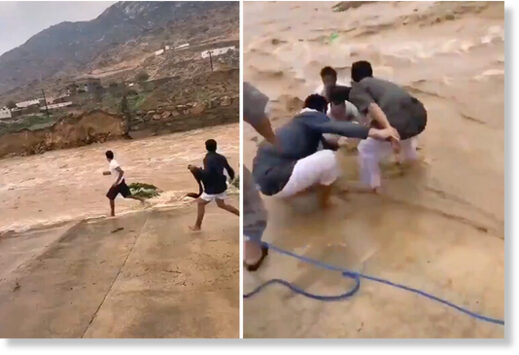 Heavy rain has led to floods in Saudi Arabia's Ha'il region, including its main city and its surrounding suburbs, according to some videos posted on social media.
Saudi Arabia's National Center of Meteorology had expected the continuation of thunderstorms accompanied by heavy winds in the regions of Mecca, Al Baha, and Asir, extending to parts of the regions of Ha'il and Al Jawf.
---
---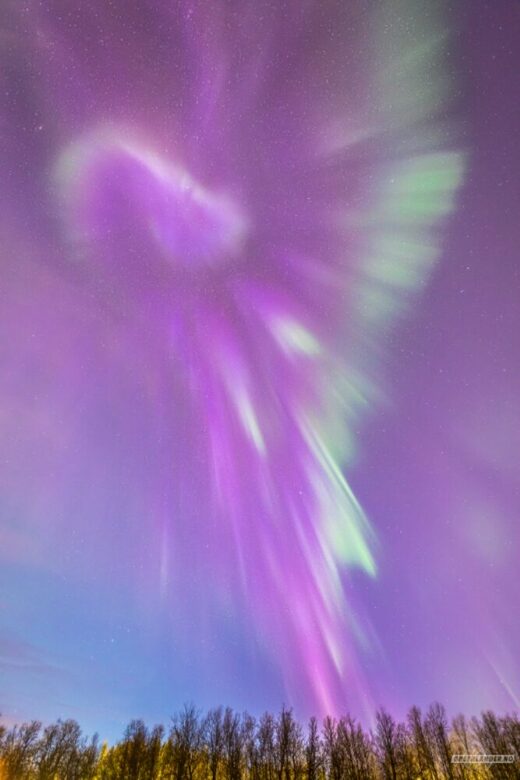 Surprising forecasters, an interplanetary shock wave
hit Earth's magnetic field
on Jan. 11th. The impact just after 08:30 UT did not trigger a geomagnetic storm. However, strong magnetic fields downstream of the shockfront opened
a crack
in Earth's magnetosphere. Solar wind poured in to fuel a nice display of Arctic auroras.
"I was running around my apartment like a maniac, looking for pants and camera equipment," says photographer Markus Varik of Tromsø, Norway. " I didn't have enough time to go to completely dark location--but I didn't need to. The auroras were so bright."
---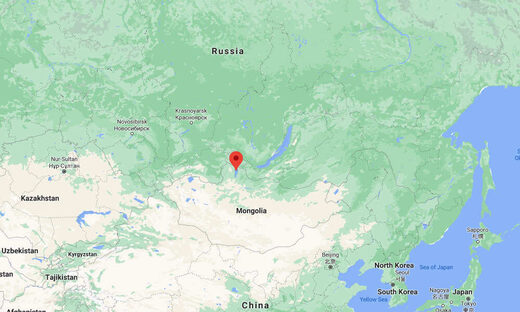 A strong 6.7-magnitude earthquake has struck a lake along the Russia-Mongolia border, with shaking felt across the region, seismologists and residents say. There were no immediate reports of injuries.
The earthquake struck at 5:33 a.m. local time on Tuesday and was centered in Lake Khövsgöl in northern Mongolia, about 55 kilometers (34 miles) from the border with Russia, or 288 km (179 miles) southwest of Irkutsk.
The U.S. Geological Survey (USGS) put the earthquake's magnitude at 6.7, down from an earlier estimate of 6.8. It said the quake struck at a depth of just 10 km (6 miles) and was felt across the region on both sides of the border.
The area near the epicenter is not heavily populated but is home to a number of villages near the lake, including Hatgal and Turt, which have a combined population of up to 5,000 people. There were no immediate reports of casualties.
---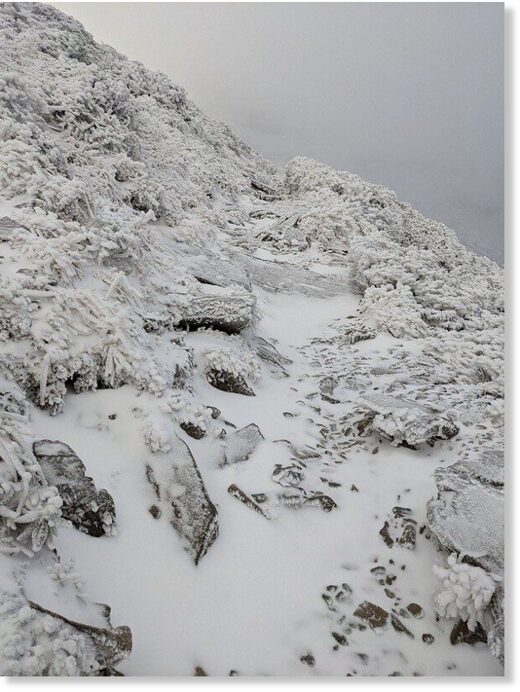 Heavy snows force hikers to retreat to mountain hut
Fifty centimeters of snow has accumulated on the cirque just below the summit of Snow Mountain, forcing most hiking teams to retreat to the 369 mountain hut for safety.
The Shei-Pa National Park Headquarters said on Monday (Jan. 11) that according to the reports of patrolling volunteers, Snow Mountain received considerable snowfall during the cold wave last week. After a letup in the daytime on Sunday, snow began to fall on the mountain again around 9 p.m. Sunday night, which continued all of Monday, according to a CNA report.
By Monday evening, there was 50 cm of snow accumulation on the cirque, 30 cm in the Black Forest, and 25 cm at the 369 mountain hut.
---
Mark Torregrossa
MLive
Mon, 11 Jan 2021 20:21 UTC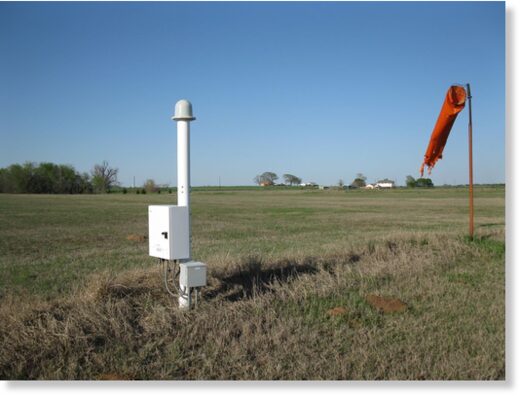 A lightning study done yearly through recent years shows Michigan had more lightning than usual in 2020.
In fact, almost one-quarter of our lightning in Michigan came on one July weekend.
Vaisala owns the National Lightning Detection Network(NLDN), which it developed in 1989. Around 100 lightning sensors evenly distributed across the U.S. can count every lightning bolt, whether from cloud-to-cloud or cloud-to-ground.
Vaisala counted up all of the lightning pulses across the country, and put together
this interesting report
.
The NLDN counted 2,317,693 in-cloud and cloud-to-ground lightning pulses across Michigan in 2020.
The map
below
shows the density of lightning pulses. Chris Vagasky, Meteorologist, Lightning Applications Manager at Vaisala, defines pulses as the total of in-cloud strikes and cloud-to-ground strikes.
---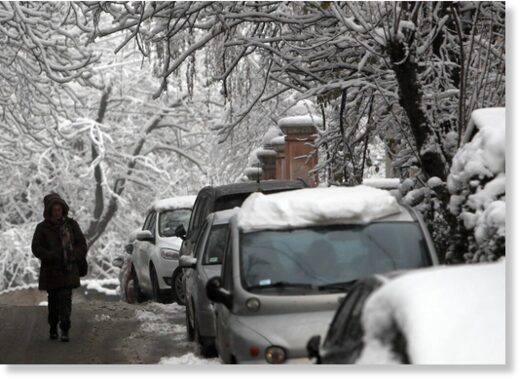 Days of heavy rain and snow across the Balkans left homes and fields flooded Monday, disrupted traffic on highways and at ports and caused power outages.
In Serbia, authorities on Monday started clearing up tons of garbage that was clogging a southwestern lake after it was swept off from landfills by overflowing rivers. Emergency measures were announced in the southern Doljevac and Vlasotince municipalities, where rescue teams helped more than two dozen people evacuate their homes.
The state RTS television reported that numerous homes, barns and fields were flooded and villages were left without drinking water after days of rain and snow around the southern town of Leskovac and nearby areas.

In central and eastern Serbia, thousands of people were left without electricity as heavy snow collapsed distribution lines.
Serbia's state power company EPS said Monday they were working to restore power.
---
Extreme Disasters
YouTube
Sun, 10 Jan 2021 19:13 UTC
---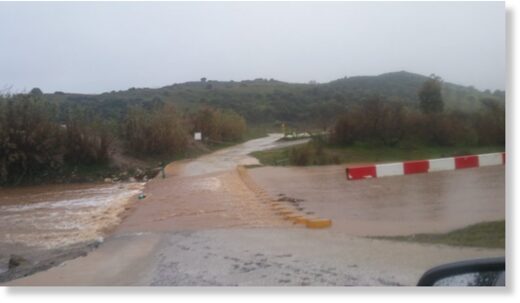 Two people died in flash flooding in southern Spain after heavy rainfall brought by Storm Filomena.
While central and northern areas of the country, including the capital Madrid, were brought to a standstill after record snowfall, coastal areas of the southern Andalusia Region recorded heavy rainfall.
According to figures from the country's AEMET weather agency, Estepona in Malaga province recorded 208.4mm of rain on 08 January 2021, with snow reported in higher elevations.
---