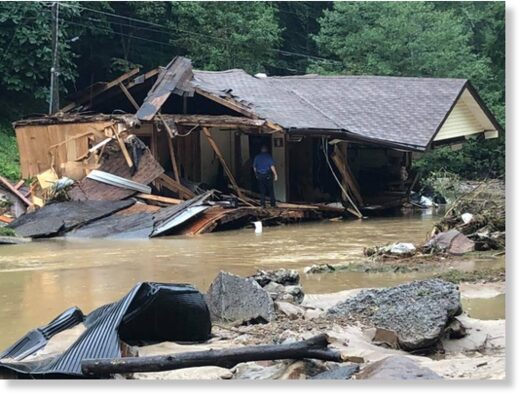 Governor Ralph Northam declared a state of emergency in Virginia on 31 August after rain brought by the remnants of Hurricane Ida caused devastating floods and mudslides with more severe weather forecast.
Raging flash floods and mudslides swept through parts of Buchanan County, Virginia, on 31 August 2021. More than 20 homes were destroyed in the small community of Hurley situated in a valley along Knox Creek. Around 60 people were evacuated with some taking shelter in a local church. Four people were initially reported unaccounted for but 3 have since been located. Buchanan County Sheriff's Office said as of 31 August that one person was still missing.
"This afternoon, several inches of rainfall led to flooding and landslides that caused extensive damage and restricted access to homes in the Hurley Area," Buchanan County Sheriff's Office said.