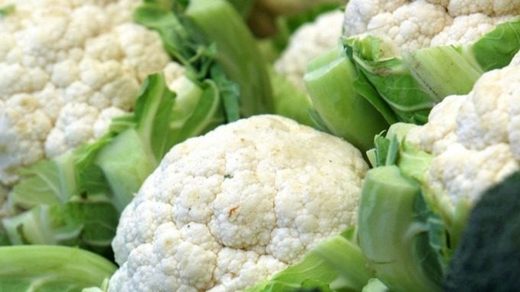 A shortage of cauliflowers, cabbages and broccoli could extend to Brussels sprouts at Christmas after a week of heavy rain damaged crops in Lincolnshire.
British Growers described the situation as
"very concerning" after crops in the region were deluged with as much as six inches (152mm) of rain in a week in June.
Tesco
and
Sainsbury's
online sites are only offering organic cauliflowers, with the former advising customers that standard single and large cauliflowers are "currently unavailable".
British Growers chief executive Jack Ward said the cauliflower shortage was likely to continue until early September, but warned that broccoli was also starting to decline and Brussels sprouts crops had also been affected.
Mr Ward said:
"For some, a year's work was destroyed in one week of rains."
"Crops come in waves but we're looking at the shortage going on for another two to three weeks, possibly extending to broccoli.