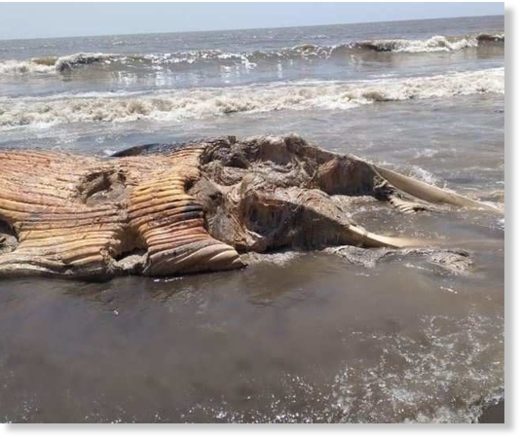 The carcasses of a Baleen whale and a Pygmy sperm whale washed ashore different coasts of Dahanu between Saturday and Sunday.
On Saturday, the highly decomposed carcass of a Baleen whale, around 45 feet and 8 feet width, washed ashore Parnaka in Dahanu.
The carcass that left a stinking smell in the surrounding attracted the attention of locals who informed the forest department.