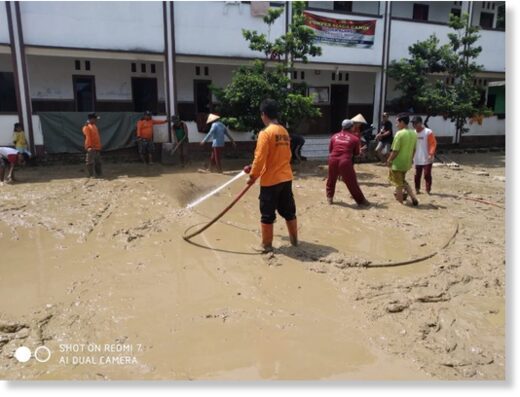 Further severe flooding has struck in Indonesia, this time in Central Java Province.
This follows recent flooding in Medan City in North Sumatra province, where over 50,000 people were affected.
The Indonesian National Board for Disaster Management (BNPB) reported severe flooding in Klambu District, Grobogan Regency, Central Java, on 31 March 2021.
Flooding affected the villages of Klambu and Penganten. According to BNPB, 1,900 houses, 3 government offices, 5 schools and 14 places of worship were
submerged in water up to 2 metres deep
in Klambu Village. Meanwhile around 500 homes were flooded in Penganten Village. Around 20 homes have been severely damaged.