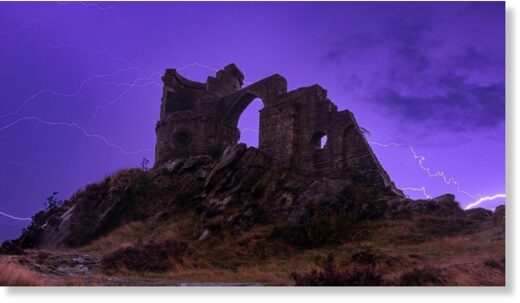 Parts of the West Midlands have been hit by thunderstorms overnight.
Pictures show forks of lightning breaking across the sky in Staffordshire, Shropshire, Wolverhampton and Warwickshire.
BBC Weather Watchers
have shared images of the dramatic scenes in their area.
The Met Office had issued a yellow warning for thunderstorms across the region between 14:00 BST on Monday and 02:00 BST on Tuesday.
It said up to 3in (8cm) of rain could fall within the area in the space of three hours.
The overnight storms came after more than 36,000 lightning strikes were recorded around the UK in just 12 hours on Sunday night.