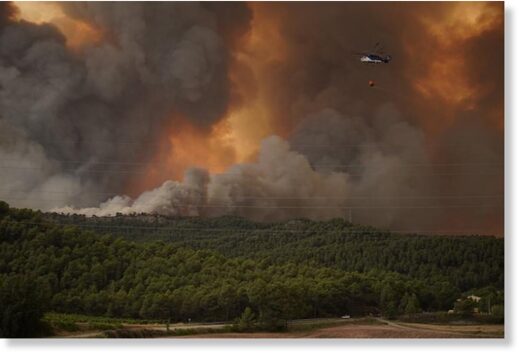 Thousands of hectares have been devastated by forest fires over the weekend in Spain.
Above all, in the region of Catalonia, where the situation is critical. Dozens of people have had to be evicted due to the advance of the fire.
In the provinces of Barcelona and Tarragona, a fire is progressing uncontrollably leaving in its wake about 1,300 burned hectares, including part of a protected natural area, and crops, emergency services reported.
More than three hundred firefighters were deployed in the area with fifty water trucks and the support of fifteen tankers.